Renal
Information for healthcare professionals to learn about the nutritional management of patients with renal impairment.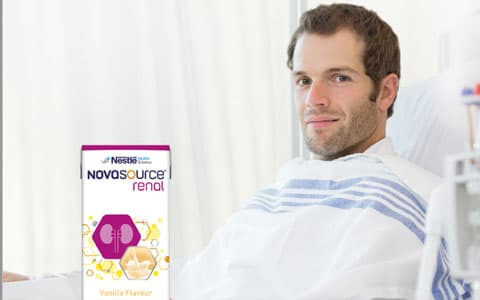 Renal
Novasource Renal Patient Leaflet
This online ordering form provides patients with information on how NOVASOURCE Renal can be ordered as well as relevant ordering details. Additionally, it briefly summarises the various benefits and key features of NOVASOURCE Renal which has been specially formulated for people living with renal conditions.