Immunonutrition
Information for healthcare professionals to learn about how immunonutrition can improve outcomes in surgical patients.
Highlights of the month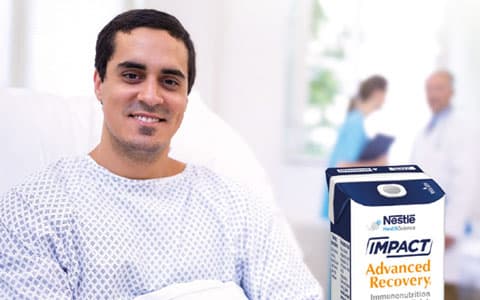 Immunonutrition
IMPACT Advanced Recovery Patient Booklet
Patient information where they can learn how immunonutrition helps meet their unique nutritional requirements of surgery to optimise their recovery. More specifically, the resource details the key benefits of Impact Advanced Recovery compared to other nutritional drinks as well as how it works to help support the body's recovery following major surgery.
Resources for Immunonutrition